"Every day should be Saturday, because college football is too important to be left up to the professionals."
That's right, folks.....it's the most wonderful time of the year. Hello, college football season. This girl is crawling on a plane headed to the Happiest Place on Earth (aka Stillwater, Oklahoma) to do it up right.
This was probably made by someone who sat next
to me and Loud Oklahoma Girl last season!
It's time to dawn some orange, drink some limees, waive some wheat, make appearances at some tailgates, scream like crazy people and cheer on the Pokes!!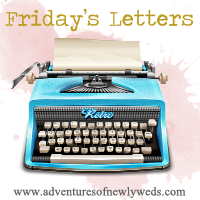 Dear Wes Lunt:
I know you're only 18, but if you could play similar to the 28 year old quarterback we had last year, I'd appreciate it. And no pressure or anything, but I talked you up pretty big after the Spring Game, so let's not let me down, mkay? Awesome.
Me and Wes Lunt after the Spring Game
Dear Oklahoma Girls:
You best be rested up, because we have a lot of fun to be had. I'm just saying.
Dear Copper Penny:
Not going to lie, I'm concerned about this remodeling rumor I have heard. If things are different, I may have a nervous breakdown. No lie. You can calm me down with a cherry limee. See your lovely walls on Saturday!
Cow photos on the wall and cow crap on the floor...
..no wonder I love this bar
Dear Little Linebacker:
Aunt Tiff is coming to down. You know that means football, touchdowns, and Pistol Pete. It also means we have a date for pancakes on Saturday morning. Cannot wait to see your sweet face!
Dear College Football Season:
You have no idea how much I've missed you. You were just about as awesome as you could be last year, but if you'd like to try and top it this year, you just go right ahead.

Big 12 Champs!
Fiesta Bowl Champs!
Happy College Football Season to you all! And, of course, Go Pokes!