"You've got this life and while you've got it, you'd better kiss like you only have one moment, try to hold someone's hand like you will never get another chance to, look into people's eyes like they're the last you'll ever see, watch someone sleeping like there's no time left, jump if you feel like jumping, run if you feel like running, play music in your head when there is none, and eat cake like it's the only one left in the world!"
~C. JoyBell C.
In keeping with the Year in Review theme I started on Monday, I thought I'd knock out my bucket list year in review. To check out prior years, just click here:
2011
,
2010
,
2009
.
Y'all. Had you told me last January that I would check off 11, count them...11, items from my bucket list in 2012, I would have said you were crazy. But I did it. And I'm so thankful for all of these experiences!
1 and 2. Attend an OSU Bowl Game and Attend a BCS Bowl Game.
(Original blog
here
.)
Yes, I'm that big of a football fan. Trust me, I bet that the majority of my list items are somehow football related. Watching OSU win (in overtime) its first BCS bowl game with some of my favorite boys was absolutely awesome and a great way to kick off 2012!
3.
Go to an NCAA Tournament Game.
(Original blog
here
.)
4. See the river dyed green on St. Patrick's Day in Chicago.
(Original blogs
here
and
here
.)
Oh.My.Gosh. There really are just not words to tell you how much fun I had checking this item off the list with ND Friend. Not only did we see the river dyed green, but we ate like kings, danced in Irish pubs, saw the St. Patty's Day parade, ran a race, and met my new friend Tiny Dancer (and almost had to fight off other girls with a stick).....it was the best weekend!
5.
Run a 10K.
(Original blog
here
.)
This one seems a little strange since I had already run a half marathon last year, but for some reason I had never done a 10K before. Well doing the Remember The Ten run in Stillwater was the perfect place to start. It was awesome running around my college town, and knowing that I was doing it in memory of 10 lives lost too soon. Plus, getting to meet Coach Sutton a the end of the race was just icing on the cake!
6.
Go to Vegas.
(Original blogs
here
.)
This was definately the family event of the year. Maybe the decade. Little Brother got married in Vegas and we did it up right. I had the absolute best time!
7.
Zipline through the jungle.
(Original blog
here
.)
8.
Parasail.
(Original blog
here
.)
9.
See a waterfall.
(Original blog
here
.)
10.
Donate money to Oklahoma State.
Us circa 2003.
I didn't blog about this one, but College Roomie and I both bought bricks in the alumni walk at OSU. Of course, we asked the they put our bricks together, you know, since we're sticks and all. And now we're immortal at the happiest place on earth. Love it.
11.
Do The Color Run.
(Original blog
here
.)
I knocked this baby off the list in August and it was tons of fun! I had some friends come into town for the race and we all had a blast getting covered in colored powder. For the record, it took a week to get some of that stuff off...but well worth it!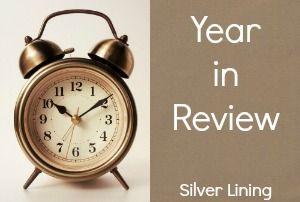 So there ya have it. 11 checkmarks in 12 months. Not too bad. Here's to more fun and more checkmarks in 2013!